Meet Dr. Lynne Sullivan, D.C.
Experiencing the Power of Chiropractic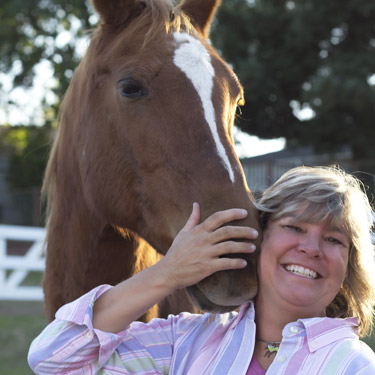 While attending UC Davis, Dr. Lynne, D.C. played basketball. A back injury led her to the medical doctor's office. The only answer they had for her was to stop playing. At age 21, she didn't think that she should have to resort to such drastic measures. Someone suggested that she see a chiropractor and it changed her life.
Dr. Lynne, D.C. enrolled at Life University West. She graduated with a Doctor of Chiropractic and was the valedictorian of her class.
Staying Involved and Informed
In practice since 1986, Dr. Lynne, D.C. loves seeing her patients achieve extraordinary health through natural, drug-free, nonsurgical care. She is a speaker, media guest and expert with published articles and a contribution to the book, "The World's Best Kept Health Secret Revealed" (a bestseller with over 25,000 copies sold!). The publications she has been featured in include Chiropractic Products and Chiropractic Economics.
Outside of the office, Dr. Lynne, D.C. and her husband have three children and four grandchildren. She makes the most of life in our community playing pickleball, tennis and golf. Dr. Lynne, D.C. also enjoys swimming, skiing and horseback riding. It's important to her to stay involved. She is in many service groups and is an anchorwoman for Channel 7 News. She is also a member of our local chamber of commerce.
EXPLORE CHIROPRACTIC »

Sharing Her Knowledge Locally and Nationally
Is your business, group or club looking for a knowledgeable speaker? Dr. Lynne, D.C. speaks regularly in our community and at national chiropractic conventions. She has also been an instructor at Life University West. Over her years in practice, she has been featured on the radio, television and in national magazines.
Dr. Lynne, D.C.'s talks can be tailored to your group's interests. Contact Sullivan Chiropractic today to learn more!
---
Chiropractor Grass Valley | (530) 718-4102