New Patients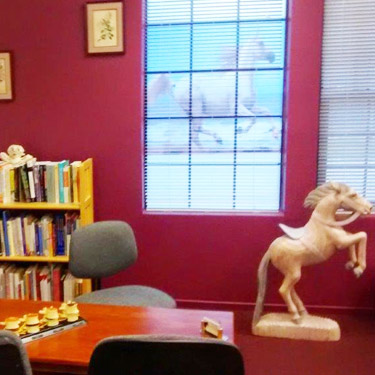 Sullivan Chiropractic is a warm, welcoming place that is fun and energetic. In our family-friendly environment, you might run into people you know from around the community. We look forward to meeting you!
After you book your initial appointment, you'll receive a welcome email that includes your new patient forms and some information about our office. Please dress comfortably for your first visit.
ONLINE PAPERWORK »

What to Expect
You'll meet Dr. Lynne, D.C. and talk about your health history. An examination will be the next step, which may include X-rays taken at a facility across the street. If you don't need X-rays, you'll receive a chiropractic adjustment. The first visit takes about 30 minutes.
Regular Visits
When you return for your second appointment, you'll have a report of findings that answers your key questions:
What's wrong with me?
Can you help me?
How long will it take?
How much will it cost?
You'll be adjusted and then begin following Dr. Lynne, D.C.'s recommendations for care about when to return.
Your Care, Your Choice
When your initial program of care is complete, we recommend ongoing maintenance care to keep your good health. Just like exercising or eating right, chiropractic is a part of a healthy lifestyle. If you choose to stop seeing us, we respect your decision. You'll be welcomed back at any time should you want to return for care.
Schedule a Same-Day Visit
Did you know that we offer free consultations? Contact us today! We accept insurance and are in-network with many plans.
CONTACT US »
---
New Patients | (530) 718-4102