Sullivan Chiropractic Reviews
What Our Grass Valley Patients Say
At Sullivan Chiropractic we love when patients share with us their feedback and comments after chiropractic care. Please read our patient testimonials below to see what other people have achieved through their tailored treatment plans with us.
Share your stories too! Click here to send us your feedback so that we can help to spread the word about the benefits of natural Sullivan Chiropractic care.
For more information or to schedule an appointment call or email us today.
---
Less Pain, More Energy, Overall Health Improved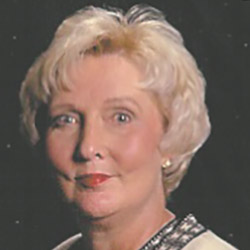 I have worked in healthcare management for over 45years. During this time, I've worked in hospitals, residential care facilities for the elderly and multi-specialty medical groups with 17 doctors and 7 orthopedic surgeons. They "brainwashed" me about the chiropractic profession. I was given the notion that chiropractors had a reputation for lengthy care without permanent results and that manipulation was harmful. They negatively influenced my thinking about Chiropractic care.
This all changed when I met Dr. Sullivan, D.C.. I was in a car accident and was sent to her by my attorney. I was a bit hesitant to go, but I did anyway. My first impression of her office was that it was comfortable and inviting. I found Dr. Sullivan, D.C.'s care to be gentle, with limited treatment and highly successful results. Appointments are easily available, and treatment centers on what the problem is and what needs to be corrected. What she does is definitely not in the category that I feared, and what I heard from my medical colleagues is not valid.
I've also had Rheumatoid arthritis, osteoarthritis and Lupus for many years. I was on many medications; because of taking years of these medications I had compromised kidney function. Due to this, I had to go off all medications and thought I would have to now live with debilitating pain. Now I'm only on Tylenol and feel much better. I have less pain and more energy and my overall health has improved. I can now stand to do things with far less pain and walk farther. I have hope! I will gladly refer my friends and family members with pleasure.
– Charleen N.
Literally a Miracle
I've always been a big believer in Chiropractic as I've been under the care of probably a dozen chiropractors over the past 30 years, several of whom I worked for in the 80s and 90s. I can honestly say Dr. Lynne, D.C. is exceptionally gifted, compassionate, and kind.
I was recently challenged by a debilitating muscle spasm. It was affecting my quality of life, sleep, and functioning and no amount of stretches, exercise, supplements, magnesium, tumeric, or anything else that I tried was reducing the severity. A few times it was so bad in the past few weeks that I was in bed in a fetal position unable to move. I was getting so worn down from the pain that I couldn't think straight. I was even dreading how I was going to get through the holidays.
I have a high tolerance to pain and have had three natural child births but this pain was completely wearing me down. After one adjustment from Dr. Lynne, D.C. the pain was 90% better and the spasm resolved. It was, literally, a miracle. After two adjustments I was 100% pain free for the first time in 6 weeks. I have much to be thankful for this holiday season but Dr. Lynne, D.C.'s extraordinary care is at the top of my gratitude list. I've been telling everyone I know how great Dr. Lynne, D.C. is!
– Carmel M.
The Erickson's Story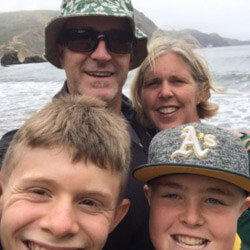 Anne's Chiropractic story started at age 21 (unfortunately, instead of at birth like the children). She has an S-curve scoliosis which has caused numerous symptoms such as breathing issues, chronic pain, and infertility. She was introduced to the Gonstead Approach at age 34 and within a year she was pregnant.
Steve's Chiropractic story started when his oldest son was born 15 years ago. He struggled with chronic cold sores which have now been minimized to 1 a year.
Christian, a gift to us through adoption is 15. He has been adjusted since 3 months old weekly. He has only used antibiotics one time in his life. Weekly Chiropractic has created a strong immunity to illness.
Jack, Chiropractic success, is 12 years old. He has never needed antibiotics and is adjusted weekly with no health problems. We are forever believers in this holistic approach to life and very much appreciate Lynn's Family Wellness Plan.
-Anne 49, Steve 49, Jack 12, Christian 15
Chiropractic Saved Me
I am a appreciative patient of Sullivan Chiropractic! I believe in chiropractic completely. The care given in this practice excels others. Since I was a young girl the chiropractic business has saved me from so many ailments. It can keep one from unnecessary surgeries, unnecessary pills and can keep one fit physically with the tools the doctors recommends! I highly stand behind Doctor Sullivan, D.C.'s care of the whole body and person. I have been to many chiropractors over my lifetime and her care stands out of all the rest.
– Irene H.
Dr. Lynne, D.C. Made My Pain Disappear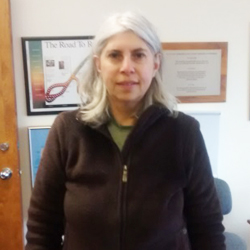 Dr Lynne, D.C.'s office is quiet and unassuming…very pleasant.
I had no doubts that chiropractic could help. It's helped me before……my body is very responsive to adjustments over the years which drastically helped me. I had no fears at all because most of my past experiences were positive. While the adjustments can be difficult to handle, I know that ultimately I would be getting the needed help. I had faith in the process and my confidences were justified.
Dr Lynne did a good job at helping me understand the long term process of my treatment. Everything she said has been right on point. Dr Lynne, D.C. definitely responds to my needs and concerns and gives me the answers I needed.
My main issue stems from a congenital anomaly called sacralization. This condition did not become an issue until my 40's and 50's. My body/spine has compensated for a life time. Dr Lynne, D.C. diagnosed me with a subluxation of the S/I Joint.
Under Dr Lynne, D.C.'s care, my treatment has been a huge success. I no longer feel deformed or crippled. I still have stiffness in the mornings, but my mobility has improved so drastically that it has been life changing. I'm still mistrustful at this point to move as freely as I can because I suffered for so many months. I had gone to other chiropractors who could not figure out my issue and failed to treat me in a way that actually handled the issue. I did not improve under their care unfortunately. I'm thankful I found Dr Lynne, D.C.!!!! She's the only one who made my pain disappear.
I have SO MUCH more energy now because I don't exhaust myself with processing so much pain as I had before. I do not have to go as slow with my projects because I'm not as fearful of injuries like before. Life is a pleasure!!!! I can currently do so much more because my mobility has improved so much. I can do light garden work, clean, watch kids etc. I am confident about being able to travel again now too.
I do believe children should be looked at and possibly receive adjustments. I sort of wish we did that with my daughter who has scoliosis. I do have many family members who definitely could benefit from chiropractic.
– Neena M.
Low Back & Neck Pain Relief
I initially sought chiropractic care for relief of extreme low back and neck pain. As most people I did have some questions if it would work or not, however, I took a leap of faith and have never doubted my decision. Dr. Sullivan, D.C. is extremely kind and positive in her approach which sets any fears at ease. I have found relief in my troubled areas and can go about my normal daily functions. I also stretch and walk. I am much more aware of overall health and its relation to my issues. For others, try not to look to medication for relief of your pain. By chiropractic methods you will find an easy and complete solution.
– Susan C.
Numbness Gone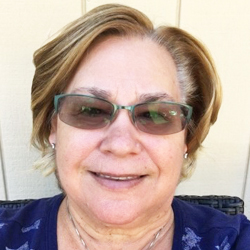 I was experiencing numbness down my left leg as well as lower back pain on a daily basis. The pain was so constant that it was also interrupting my sleep at night.
I found Dr. Lynn Sullivan, D.C. on Nextdoor, the neighborhood website. I called her one afternoon and she had me in to see her 2 hours later. She took one look at me and said that I could definitely be helped by her. I was given an adjustment and felt immediately relief.
To date, I have experienced no more numbness, ankle pain or Restless Leg Syndrome, and sleep well at night. I enjoy hearing the little health facts during my visits. They are encouraging and informative.
– Toni M.
Sullivan Chiropractic Reviews | (530) 718-4102